- in the heart of Ærøskøbing

Tender steaks – always!
Served with todays garnish – kitchens fantasy and ideas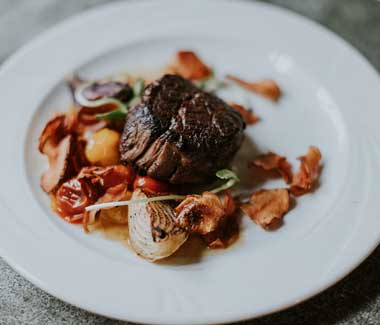 Freshly caught fish
Flatfish, cod, turbot, sole, saithe, hake – seasonal and ditto garnish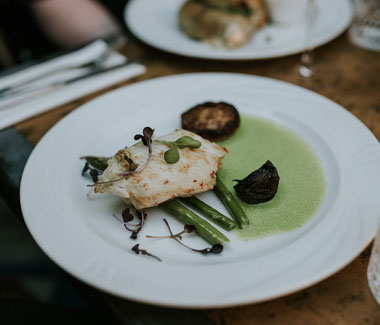 Delicious vegetarian and vegan dishes
Try it!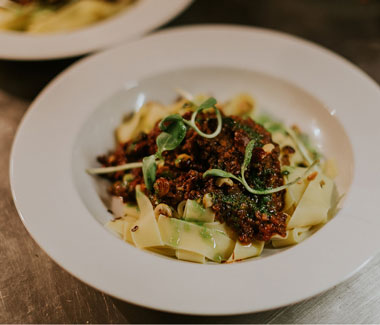 Offers, among other things, half portions for small eaters or those of us who were pressed for time due to the last ferry departure. Particularly delicious and well-prepared fish dishes. Will definitely come again and stay longer next time.
We enjoyed a delicious vegan gourmet three course meal here on our wedding day. Highly recommended!
Super delicious food, high quality. Beautiful surroundings and friendly service. Can really be recommended, we will definitely come again.